---
When some of my clients came to me for the first time, they had no concrete idea of coaching and what influence it can have on them. They had very similar questions before the first coaching meeting: how does it work? What do I have to do? How long does it take? Etc ... I think that a certain amount of skepticism toward a coach is normal and healthy. Please read below how convinced they are now. My coaching delivered results that positively surprised them. They are now able to implement new adaptive approaches and achieve much better results in their habitual environments. 
---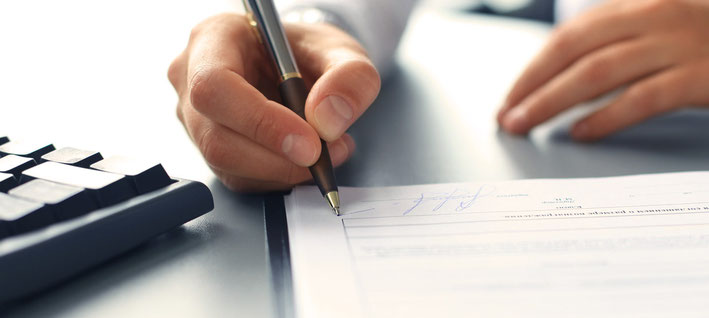 ---
Disclaimer: The testimonial below is authentic. I prefer to respect concerns of discretion, privacy and confidentiality of my client and do not disclose their name if asked not to. I hope for your understanding.
Director of strategic business development, Germany: "Prior to my coaching with Arun I had clear expectations about what coaching should be. I had several questions that seemed to have remained unanswered for a long time. To find answers has been very important to me. I was firmly convinced that I would find those answers.
However, my coaching experience with Arun Kohli emerged as a completely different and a pleasantly unexpected one.
I discovered perspectives I had never known or noticed before and I found myself on the path to a radically new level of consciousness. It was a surprising and exciting journey.
The unanswered questions I carried all those years started losing importance during the coaching and they appeared to be the product of a past in which I felt I was stuck with for no reason. A past which I honour, and I am proud of but which I feel I can let go now.
The most significant result of my work with Arun is the shift from the control by lifelong acquired mental structures to the power of a free gentle mind.
Thank you, Arun, for this great and unique experience."
A leading semiconductor supplier in South Germany
---
Jennifer Ottosson | Lidköping | Sweden: "I have learned more about myself and my behavior, have an overview how I can improve my leadership to a better level. I have learned some new tools for improving. New experience for me to meet an international coach to be able to see that my leadership will need to change for meeting the expectations within TI as a company."
TI Fluid Systems | General Manager
Stenportsgatan 86
531 54 Lidköping | Sweden
---
Mirko Trefzer | Kötz | Germany: " Primarily, coaching enabled me to reflect on myself in more or less challenging situations, to recognize my patterns of thinking and acting This encouraged me to act and not be static. It is through the coaching that I first had a clear picture of  who I am and what I really want and especially what sometimes prevents me from getting there.
Setbacks and challenges are part of everyday life, especially in management. What makes the difference between a successful leader and a manager is the ability to differentiate positively from the mass of frustrated ones. To get clarity about the cornerstones and goals that really make you stand out. Having a professional sparring partner in an experienced coach is one of the biggest benefits of successful coaching."
Senior Vice President
AL-KO Vehicle Technology
ALOIS KOBER GMBH
89359 Kötz | Germany
---
Thomas Baierlein | Munich | Germany: "Since I had read a lot about it and have been invested in it for long. Coaching has brought much of what I've always known" cognitively" onto a completely different level of awareness and implementation. The inner calm tends to emerge much faster, because you know that everything depends on your own mindset. The reality is exactly the one that arises in your own imagination and your own patterns of thinking. Coaching with Arun made it very clear to me which reflective, and meditation strategies exist to calm the mind and surrender to the "intuitive flow" and confidently rejoice about what is coming ahead, which does not mean being "driven" uncontrollably."
Disclaimer: This is a true translation from original text in German. Errors if any are not intentional.
Thomas Baierlein Consulting
- Management Strategy Implementation -
81479 Munich | Germany
---
Luis Vicente Justo | Valladolid | Spain: "In my professional domain the prospect of discovering a new dimension of potential development seemed to me very small, but the coaching made it possible. In the art of combining professional and private life, I have improved: now many more people are smiling at me. I smile more and others see me as a better person. Professionally, I thought that everything was resolved. What is there to discover after almost 20 years of career? Discovering what I still need to move to the next level is without doubt an incredible value. But the exciting thing is to open up areas of my potential that I had not considered important until then.
I am not a new person thanks to coaching, I am a person who knows his strengths and weaknesses better. Now I know how to be more relaxed with myself and my fellow human beings in my professional and personal life."
Disclaimer: This is a true translation from original text in Spanish. Errors if any are not intentional.
Original text: "Descubrir una nueva dimension para el desarrollo de mi potencial no es facil en el entorno en el que me muevo. El coaching lo hizo. Desde el punto de vista humano, he mejorado en el arte de combinar la vida profesional y pesonal. Ahora sonrío más y los demás me ven como mejor persona. Profesionalmente, ya era solvente. ¿Que más necesitaba despues de casi 20 años de carrera?. Descubrir que más me hace falta para pasar al siguiente nivel es, sin duda, un valioso intangible. Pero lo realmente excitante es desarrolar otros campos de mi potencial que hasta entonces no creia tan importantes. No soy una persona nueva gracias al coaching, soy una persona más consciente de mis fortalezas y debilidades. Ahora sé cómo manejarlas para estar más a gusto conmigo mismo y los que me rodean tanto en mi vida profesional como personal."
---
Dr. C. Smith | International Banker | London: "I prefer to call Arun my brain surgeon. He brings wisdom from the ancient cultures of the East, and integrates them brilliantly with his clear, simple and almost mathematical rational thinking. He has succeeded in changing the way I view and perceive my business and non-business interactions. In a world where hyper-reactivity has become a norm, it is refreshing to meet someone so knowledgeable and learn from him how to reduce the speed of my reactions and increase the potency of my decisions."
---
Stefan Rau: "To grow as a leader was my main concern when I started working with Mr. Arun Kohli. He quickly helped me realize with his soothing calm manner that private and professional life can never be isolated from each other in a person. As Yin and Yang in the individual, they need to be balanced. Do not be too strict on yourself and take time for yourself because you deserve it, soon it became clear to me. 
It is one thing to accept a compromise, but living in a compromise is quite another, and Mr. Kohli pointed this out to me.
I believe my personal coaching came at the right moment. I have become much more open and free in my thinking. I am now very clear about what I need to focus on and what matters.
I am grateful for the openness and clarity of thought that I experienced during our conversations. Mr. Kohli is a very pleasant and a superior sparring partner. With his wisdom and experience he steered me in the right direction. I recommend him highly."
| | |
| --- | --- |
| Managing Director | TI Automotive (Heidelberg) GmbH | |
---
Christian Sinn: "Arun Kohli showed to me how important and meaningful it is that a balance is maintained between private unity and the professional challenges. How important is it to be aware of this responsibility? To implement it with a consequence in every interaction. To accept without any doubt that this consequence will be accepted by my reports and staff members. Most importantly, I discovered a completely new side to my self-confidence that made navigating complex dimensions of management with a manner that is sovereign and masterful yet not arrogant toward my reports and other colleagues. I learnt to ask if necessary, for support from everybody and anybody without the feeling to seem to be timid or incompetent. Arun Kohli did not change me, he took my existing capabilities and knowledge and gave them a new structure of harmony that help me enormously.
At the beginning I found the question most astonishing, "did Coaching with Arun Kohli change you?" I had answered with a clear "No". Very slowly I realised how my conversations, behaviour, actions and reaction have changed me. I have developed a completely different awareness about myself today. Thank you for that!"
Process Plant Manager | TI Automotive (Heidelberg) GmbH

---
K.S. | Marketing Manager | Nokia Siemens Networks: "The practical knowledge Arun brings with his experience in the corporate world to coaching is second to none. After a 15-year stint in my previous company, I was supposed to, as they say in corporate jargon, "reorient" myself. Since this was due to an internal restructuring two persons were assigned to coach me. After each session with them, I asked myself the same question: "what are they trying to do?" I was unable to understand their intentions. Except a few nice compliments I did not take home much. I am glad that despite my scepticism toward Coaches, I followed my brother's advice and chose to be coached by Arun. After six sessions I have achieved my goal:a new and interesting job without compromises. What the two coaches from the transfer company were unable to do in the last 16 months, Arun helped me achieve in just six sessions. Thank you!"
---
G.S. | Wells Fargo Bank | Vice President Compliance | Hong Kong: "Arun is one of my closest friends in Hong Kong. We met by chance but our interaction really widened my horizons in life especially during his coaching for my consultancy. His passion impressed me and his coaching skills are powerful and valuable. He helped me understand my personality with proper guidance to drive myself to overcome the conflicts and challenges. Via personal experience of being coached by him, I truly believe that his professional skills will be much more useful in helping others to deal with similar life difficulties and I have no doubt that his integrity as a person is a reliable asset to be trusted. I consider Arun a lifelong soul friend."
---
D.B. | Director at a German Publisher | Gütersloh | Munich:"I wanted to quit my position as a director. Astonishing! After 8 sessions with Mr. Kohli my crisis just vanished. The problems I faced 8 months earlier have never reappeared. I could sing songs about sustainable change."
---
C.H. | Manager at a World renowned French Luxury Brand | Munich:"My ambitious hopes to find a professional in Mr. Kohli, who could possibly help me out of the thorny situation I had landed myself into, were more than fulfilled. After only six months, my situation has changed for the better and the change is sustainable – it is remarkable.
He has helped me fulfil my wishes and worked with me encouraging me to jump over my own "shadow".
This man is his word – this is something extremely difficult to find in our predominantly superficial society. First and foremost Mr. Kohli has a simple, natural wisdom that one cannot possibly learn. His natural gift to approach people with empathy, a healthy measure of analysis and compassionate interest with empathy– a kind of childish curiosity is very soothing.
His clarity with a dose of strictness and his talent of getting to the root of the cause are unique.He really listens; you can confront him with every possible emotional and intellectual issue, without worrying about being evaluated or being judged by him.
He is a master in the art of observation – honour, value and then shows the way to your own solutions. "Simplicity" is one of his major supporting pillars.
To me he was and continues to be an equal, something that I had not found in my life till late. No tepidness or flippancy – precise yet joyous and full of humour: a man with profundity. If one is really willing to change the fundamental things necessary to reach one's desired goals, then Mr. Kohli is the best companion.
He feels and tunes in to his customer needs and brings the core of the personality to light and with it the freedom, self-awareness, self-determination, joy and self-motivation.
Naturally the not so pleasant sides too, like the stumbling blocks of my personality that underwent a transformation while working together, but only if one allows it to happen.
He helps one to help herself to change one's attitude.
The core and the key to any success, irrespective of what the issue may be, is the world of thoughts of a person. Mr Kohli influences this with freshness, competence, experience and it is like the salt in the soup, with love for human beings.
The real pathfinder is the conscious way he selects his words and articulates them. This helps to identify what is decisive and important and finally to let it manifest itself, so long as one is sensible and willing to accept it and let it happen.
I thank him and wish that he receives all the preciousness he gives and affects around him a thousand fold."
---
M.W. | Doremus & Co. Director of Strategy | Hong Kong: "Arun has a natural gift for peeling the onion and going into the very root of the problems/ issues to be addressed. He is skilful in turning complexity to simplicity and that makes solution-seeking much more effective. Aside from the hard business knowledge & skills, he has insightful views on humanity. He is one of the few men I have come across in my professional life who is the embodiment of Arts & Science in entrepreneurship - A man of Profound Wisdom.
I highly recommend Arun as a Strategic & Management consultant. The bonus is an elevation in personal development."
---
A.A. | BMW Process Management | Munich: "After many unsuccessful relationships I was looking for Coaching to steer my life in the right direction. My goal was to find a partner and lead a happy life. After about 3 months with Mr Kohli, I achieved all I had always wished to achieve. ...and it just kept getting better than expected. I do not just have the right partner at my side; I have a new job, the one I always wanted."
---
C.K. | Senior Manager IT | Leading Automotive Supplier | Germany: "Arun helped me to understand myself much better. The result of working with him influenced my environment positively. To learn to be a role model for oneself is extremely difficult and strenuous – Arun showed me how fundamentals for my own outlook and relationships can be laid down in a sustainable manner. I am harvesting the fruits of these joint efforts now, after about six months in a healthy and a trustful working environment. Thank you! "
---
R.K. | Ex- Air Force Commander | India: "As a highly skilled coach, Arun has helped me tremendously with his counsel. A professional of exceptional calibre, he is genuinely interested in the well-being of his clients, and to that effect, goes well beyond the call of duty to ensure they're on a path to achieve the desired personal results. As a sceptic initially and then experiencing significant benefits first hand has not only turned me into a believer, but also a proponent of his unique methodology and holistic approach.
I strongly believe that if afforded an opportunity, other people will greatly benefit from his talent as a professional and the sincerity he exhibits as a human being."
---
B.T-O. | Customer in Munich:"After a few visits to established psychologists' practices, who kept telling me that one needs to bring a lot of benevolence and only then one could surmount problems, I did not know what to do.
"Benevolence"– where do you take it from when you are in a hopeless situation? Mr Kohli succeeded in giving me concrete help through actionable steps and the definite way ahead I needed so urgently! I am extremely thankful for the time spent with him. I am doing very well and I have come out much stronger. No one else was able to do that before. - Thank you!"
---
---