---
In various studies, social scientists found out that some people tend to exaggerate their capabilities whereas observers give a more precise and an objective description of the person and his capabilities. If you were to ask someone to say something about himself, you would very likely, be presented with superlatives and the best possible account of his services and competencies. Considering this, I thought why not let you experience what a few of my client say about it?
---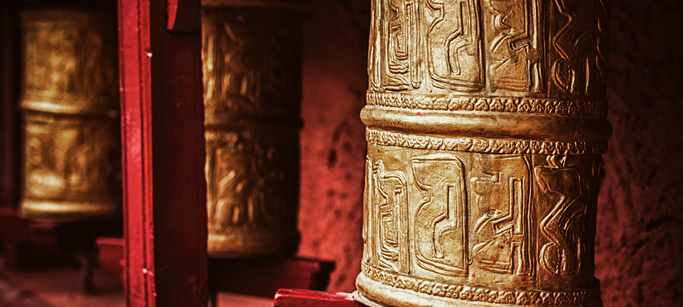 ---
Jennifer Ottosson | Lidköping | Sweden: "A international coach with a lot of experience in multicultural. Easy to understand and adapt the new presented tools by Arun. Deep questions to extract good behaviors from me. Clear message and good examples from "real" life to ensure changing."
TI Fluid Systems | General Manager
Stenportsgatan 86
531 54 Lidköping | Sweden
---
Thomas Baierlein | Munich | Germany: "I have appreciated and known Arun Kohli as a very good friend, companion, but also a business partner and coach. A person with a well-developed human empathy, intelligence and foresight and beyond all cultural beliefs, barriers and paradigms. His explanations are rooted in scientific psychological knowledge. He talks about people and their actions without evaluating them. He possesses the fine art of descriptive analysis without falling into the evaluating schemata, therefore - and only in this way - is his coaching support so efficient and authentic and effective immediately."
Disclaimer: This is a true translation from original text in German. Errors if any are not intentional.
Thomas Baierlein Consulting
- Management Strategy Implementation -
81479 Munich | Germany

---
Luis Vicente Justo | Valladolid | Spain: "Arun has the ability to empathize almost instantaneously, listen, observe and create an environment of mutual trust that allows a relaxed work environment. His experience in corporate environment becomes evident instantly. His method and professionalism makes you reach where you have to go to realize what you have to do to evolve as a person and as a professional. In my work I have to deal with the consequences of other people's actions in a habitual way, how do you execute that? Arun told me: "With the same pride as a surgeon who saves lives." Arun is able to find your spring to bring out the best in you.
Thanks Mr Kohli!"
Disclaimer: This is a true translation from original text in Spanish. Errors if any are not intentional.
Original text: "Arun tiene la capacidad de empatizar casi de forma instantanea, escucha, observa y crea un ambiente de confianza mutua que permite una ambiente de trabajo relajado. Su experiencia en ambitos corporatvos se hace evidente al poco tiempo.
Su método y profesionalidad hace que llegues donde tienes que llegar para darte cuenta de lo que tienes que hacer para evolucionar como persona y como profesional.
Mi trabajo hace que tenga que tratar con las consecuencias de las deciones de otros de forma habitual, ¿como sobre llevas eso?.  Arun me dijo: "Con el mismo orgullo de un  cirujano que salva vidas".  Arun es capaz de encontrar tu resorte para provocar que salga lo mejor de ti mismo.
Thanks Mr Kohli !"
---
Dr. C. Smith | International Banker| London:"I prefer to call Arun my brain surgeon. He brings wisdom from the ancient cultures of the East, and integrates them brilliantly with his clear, simple and almost mathematical rational thinking."
---
Lars Ehlers | Kassel-Wilhelmshöhe, Germany:"Arun Kohli is a coach for all circumstances and situations, characterized by his ability to lead people on both emotional and rational level through, initially seemingly, irresolvable problems. In remarkably short span of time he succeeds in establishing a relationship of trust that is perhaps known only through years of friendship. Through his superior life experience, his analytical skills, and particularly his coaching methodology, he supports development and evolvement of one's own abilities."
---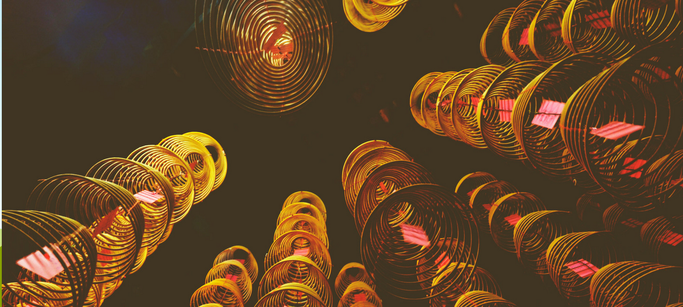 ---
M.v.F. | CFO of an international industrial corporation in Germany: "Arun Kohli is the right coach for C-Level executives. He brings his extensive work experience in international corporations and diverse cultures and all that from different businesses. According to my own experience Mr. Kohli approaches coaching scientifically and has integrated scientific insights professionally in his coaching practice."
---
How can my life-experience benefit you?
With over 35 years in a global corporate environment in the roles of CEO, MD, and Director, with appointments to the Boards of international companies in India, China, Germany, Italy, France, England, African continent, South Korea, Japan, and the USA, I have both the practical experience and keen insight required to deliver effective coaching at Board Level. 
---
M.T. | Commercial Director in Automotive Industry in Germany: "Mr. Kohli is a person with a profound understanding about human interactions. He understands what makes people "tick", how they communicate, how they restrict themselves with self-created limitations and how they patronize others. He has professionalized all his knowledge to a superior level. His experience has been enriching for me and it has been impressive to have worked with someone who knows the secrets of living and living together. He has enabled me to reflect on all this on my own terms."
---
Drawing on a successful track record of coaching executives of major organisations, combined with international corporate commercial experience and qualifications in Cultural Communication Skills a course created and taught by prestigious professors of one of Europe's leading research universities*, I provide specialist Executive Coaching & Intercultural Coaching. Clients at senior level include Vice Presidents, Managing Directors and managers, such as Managing Director at TI Automotive (Heidelberg) GmbH; Marketing Manager at Nokia Networks; Vice President [Compliance], Wells Fargo Bank, Hong Kong; the Director of a Munich publishing company; Director [Strategy], Doremus & Co., Hong Kong.
*Ludwig-Maximilians-Universität (LMU) Munich
---
---